The day is here.
20 days ago, the Philadelphia Flyers and New York Islanders faced off at The Coliseum on Long Island. The Flyers came away victorious, 5-2, but that wasn't the biggest storyline to come from the game.
In that game, Johnny Boychuk pointed at Jake Voracek "like it's a WrestleMania" after the Flyers forward interfered with the defenseman. Let's take a look back, shall we?
With the Flyers up big in the third period, Boychuk skated hard on the forecheck toward Voracek in the corner.
Voracek, knowing Boychuk was coming, braced for the hit rather than allowing the defenseman to run him over.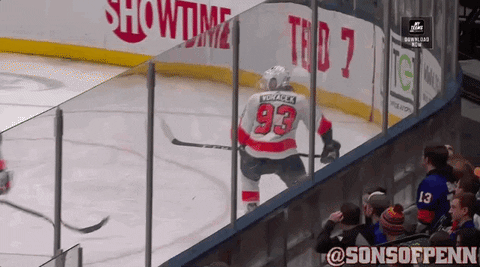 Boychuk took a few strides toward Voracek before he braced for impact.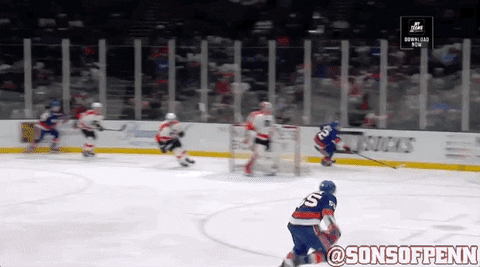 Voracek received a five-minute major, and a two-game suspension for the "hit." He appealed the suspension, but it was upheld.
Inconsistency reigns supreme as Voracek receives two-game suspension for interference
"I don't know why I got five … I tried to protect myself," Voracek said after the game. "To be honest, maybe the puck was a little further than I thought, I thought the puck was close to me."
Voracek tweeted a hilarious reaction to his two-game suspension
Boychuk stirred things up as the left the ice. He pointed at Voracek not once, but twice, as he skated off with assistance.
"I will get you."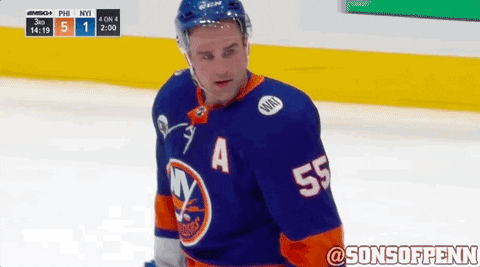 "It's a tough hit, but he's skating off the ice, he's pointing at me like it's a WrestleMania or something," Voracek said.
"He pointed at me like it's a WrestleMania, yeah," he continued. "Come on, it's a hockey game, Jesus Christ."
The Islanders tried to get payback later in the game, but Voracek stood his ground — literally.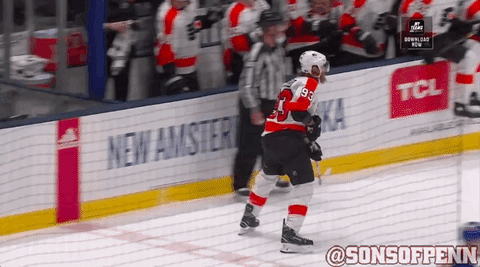 You cannot knock over Jake Voracek.
Then, on the ensuing Flyers' power play, Leo Komarov (who boarded Shayne Gostisbehere last season) tried to get his shots in.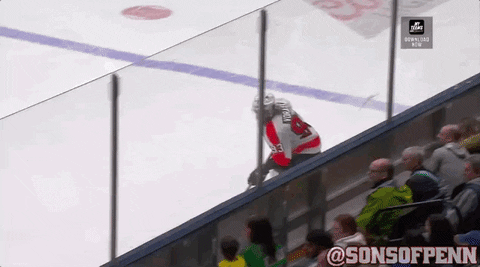 It was ridiculous at that point.
They were each called for roughing, taking Voracek off the ice and away from the Islanders' goons.
Boychuk has already shown the type of player he is. Voracek mentioned it in his postgame comments.
"He's the guy who sucker-punched 19-year-old Nolan Patrick last year at the end of a game. He's gonna do that? Jeez. Give me a break," Voracek concluded.
https://twitter.com/RGilbertSOP/status/1104737027134771200
Last season, after the final horn sounded, Boychuk decided to throw some punches at a defenseless Nolan Patrick.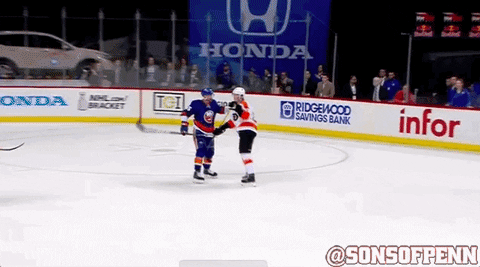 Patrick had not dropped his stick, let alone his gloves.
Boychuk threw quite the haymaker as the referees got between them.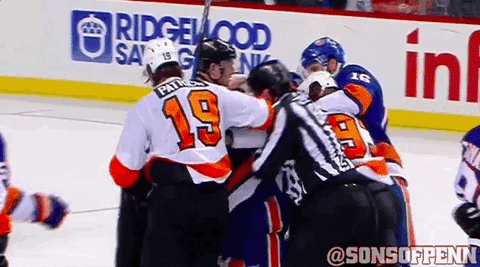 He wasn't done there. He pointed in Patrick's face and gave him a little rabbit punch.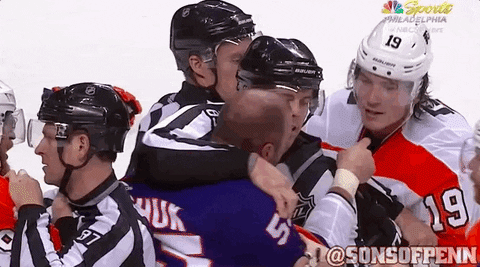 Class act.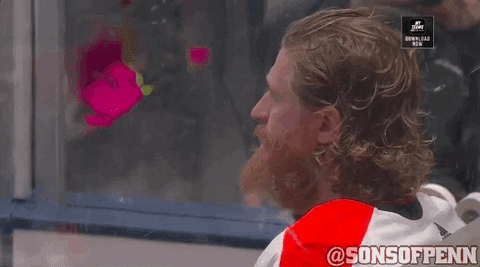 Now, on to Saturday's game.
Boychuk has missed the past six games since the Voracek hit. He was out with an injury for the first, but he has been a healthy scratch for the past five games. That's right, he may not even play Saturday afternoon against the Flyers.
However, Scott Mayfield, who got stood up by Voracek after charging at him, took a high hit in the Islanders' last game, which could open the door for Boychuk's return.
Even if Boychuk doesn't play, don't expect fireworks at the Wells Fargo Center, writes Sam Carchidi of the Philadelphia Inquirer.
"There's more at stake than the hit for both teams," Gordon said. "… I think there was an element of [Voracek] trying to protect himself as a guy was coming in hard on him. The contact was the end result, but I don't think Jake had evil intentions on that play, and with what's at stake for both teams, I'd be very surprised if anything will come of it."
There is a lot at stake for both teams in different ways.
The Islanders have fell out of first place in the Metropolitan Division, while the Flyers essentially need to win all of their last eight games to make the playoffs.
We'll see what happens on Saturday afternoon when the Flyers host the Islanders at 1 p.m.