What a weekend it was for Travis Konecny.
The Philadelphia Flyers ended their road trip with two wins against divisional rivals, a 6-3 win in New Jersey on Friday night and a 4-1 win at The Coliseum on Sunday afternoon. Travis Konecny was a big part of both of those victories.
Patrick and Konecny get the last laugh against the Devils
The forward ended the weekend with three goals, a plus-two rating, and nine penalty minutes in 28:14 of ice time. Not a bad weekend for the kid.
It all started on Friday night. His good friend Nolan Patrick was boarded by Kurtis Gabriel in the first period, so Konecny was playing with an extra edge.
Kurtis Gabriel suspended one game for boarding Nolan Patrick
Konecny's first goal of the weekend gave the Flyers a 3-2 lead late in the second period.
This goal was filthy in the sense that it was dirty but good. Konecny hustled down the ice and crashed the net, with the puck bouncing off of him and pinballing the net.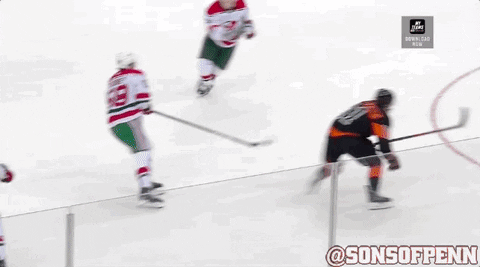 Gotta love it.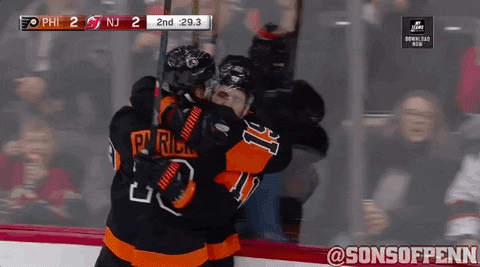 After the Flyers took a three-goal lead in the third period, Patrick exacted some revenge of his own, and the Devils tried to give it right back to him shortly after.
But Konecny would have none of it. Or as he would say: that's not gonna fly.
Damon Severson was going at Patrick in the corner and Konecny came flying in to help out.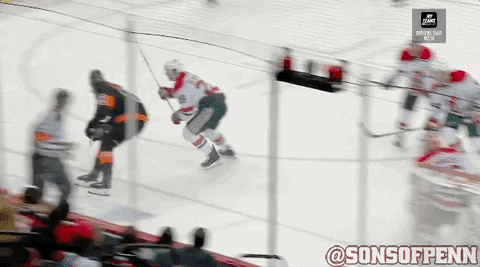 "Patty's one of my good buddies, so I'm gonna stick up for him every time someone's messing with him," Konecny said after the game.
Sami Vatanen joined in and the two Flyers each had a wrestling partner.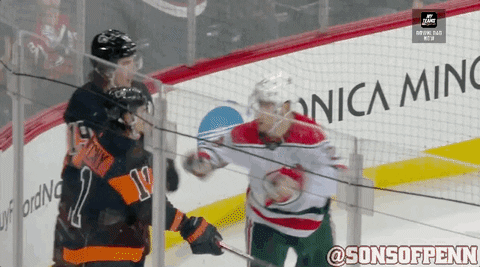 But it didn't stop there. Konecny kept giving it to the Devils in the box.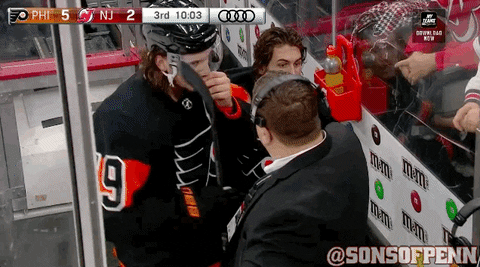 "I'll f*** you up. Anytime."
He will not stop.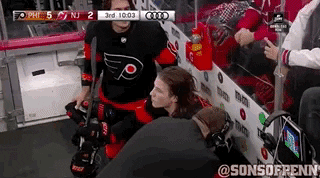 Then for good measure, James van Riemsdyk passed up a chance at the empty net for a hat trick and gave it to Konecny for his second of the night.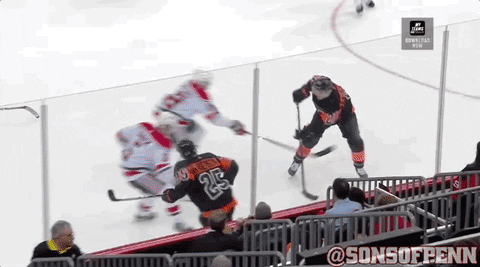 The Devils tried to take some liberties with the Flyers, who are now without their "enforcer" Wayne Simmonds. But Konecny made sure that teams know that won't fly. Both with his actions and his words.
"We're still the same team, we still stick together," he said. "I think Simmer left a lot of that with us, taught us young guys to stick up for our teammates and it's just not gonna fly."
Konecny took that feistiness from Friday night right into New York for Sunday's tilt against the Islanders.
The Flyers started the game with 11 forwards as Jake Voracek was a late scratch with a lower-body injury. Then Patrick left the game after taking a slap shot to the head, leaving the Flyers with 10 forwards for the game. That put extra pressure on the four top-six forwards left in the lineup against the then-first-place Islanders.
They were struggling early, and Brian Elliott had to keep them in it. Then Konecny struck.
He powered past Scott Mayfield, made a nifty move, and deposited a short-side shot past Robin Lehner.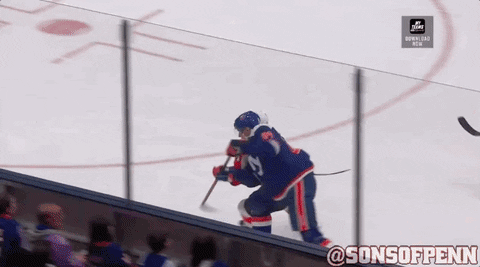 This goal was filthy.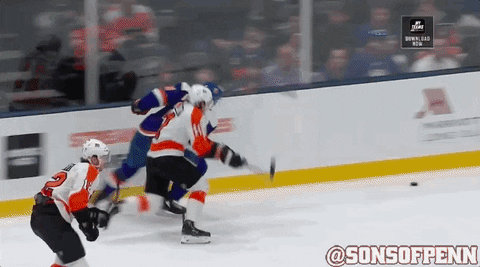 That got the Flyers started and they never looked back. They took a 2-0 lead into the first intermission, 4-0 lead into the second intermission and stayed ahead in the third period en route to a 4-1 win.
Early in that third period, however, things did get a bit chippy.
Konecny didn't like Jordan Eberle going high on him behind the net, and he wanted to settle the score right then and there.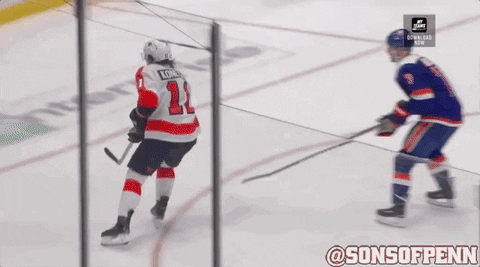 "Oh, he did hit me high. We talked in the box. It wasn't anything crazy. I just felt like I had to stick up for myself there."
It was an even bout with Konecny getting some good shots in here.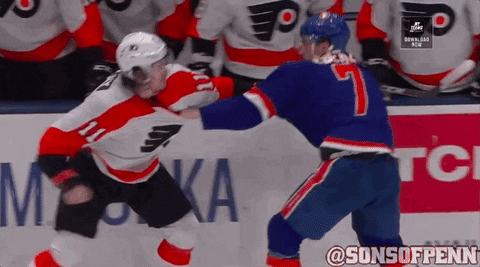 "The fight was … I couldn't really reach him so," Konecny said with a laugh. "Same problem I have every time."
He said he got a few in "on the body," but "I can't reach his head."
You cannot stop Travis Konecny. You can only hope to contain him.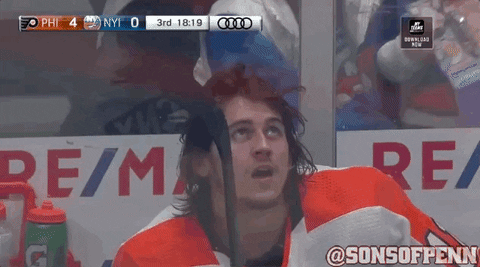 Konecny reached the 20-goal mark this weekend with his empty-net goal against the Devils. It's his second straight season with at least 20 goals after scoring 24 in 81 games last season. He is on pace to increase his goal total to 26 this season.
Konecny now has an even 21-21 goals-assists split for 42 points in 62 games. That's a 55-point pace for the third-year pro just a few days before his 22nd birthday.
The Flyers are seeing a lot of good things out of Travis Konecny this season. He is scoring, he is putting up points, and he's showing a lot of heart. The 5-foot-10 forward plays much taller than that and he isn't going to back down.
The forward is showing that he can be a legit top-six — if not top-line — option for the Flyers. He's a big part of the team's young core and will be for the foreseeable future. His speed, skill and feistiness are everything someone could want in a Philadelphia Flyer.