Sophomore forward Nolan Patrick is being asked to do a lot as the Philadelphia Flyers' No. 2 center. On Tuesday night in Anaheim that meant dealing with the likes of Ryan Kesler, a pesky center known for his two-way play.
Patrick matched up against Kesler for 5:33 (4:04 at 5v5 play), with the Flyers getting the better of the matchup (3-1 shots, 2-0 scoring chances, 1-0 goals) with the two on the ice. Each center won three faceoffs against the other.
But the most notable play came on a crucial shift late in the third period.
After the Flyers allowed the Ducks to tie the game with a power-play goal, Patrick and his line were sent out to try to get momentum (and the lead) back.
Kesler gave Patrick a nice whack off the faceoff, and Patrick skated up the ice.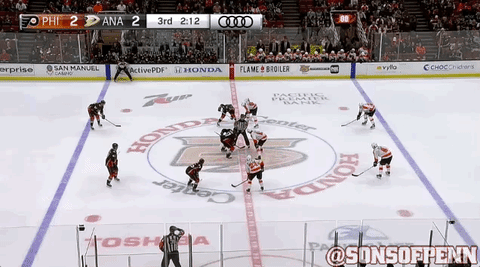 A short 21 seconds later, the puck was in the back of the net.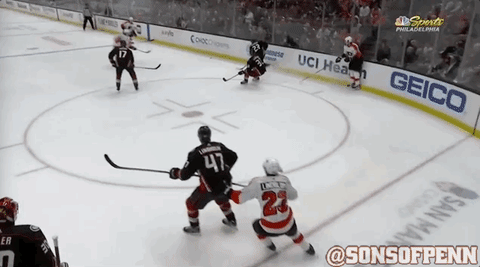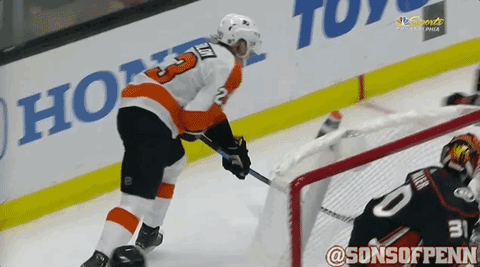 Patrick made sure Kesler heard about it too.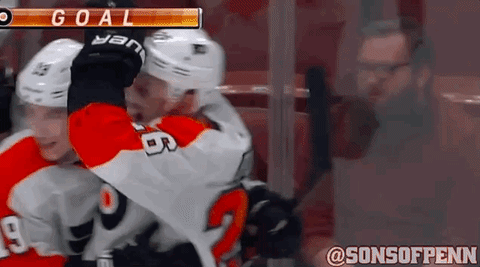 Let's slow that down.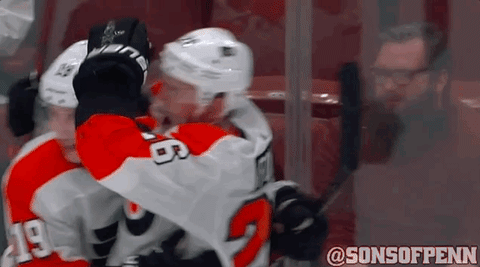 Take that? Nice slash? Something not suitable for children? No matter what, Patrick got the last laugh.
He had a great reaction on the bench.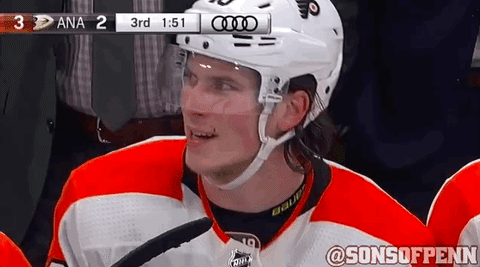 Patrick is getting better on the ice with each game, and it appears his chirping game is as well.