Philadelphia Flyers hockey at its finest.
The Flyers beat the New Jersey Devils by a final score of 6-3 on Friday night thanks to a pair of goal from James van Riemsdyk and Travis Konecny. However, it was something else that Konecny made headlines for late in the game.
Nolan Patrick also got in on the fun and was thankfully okay after taking a scary hit for the second time in as many games.
Games between the Flyers and Devils are usually one of two things: boring, chippy, or both. While Friday night's game was a high-scoring affair, the chippiness was certainly there.
Things got started early when Kurtis Gabriel took a run at Nolan Patrick from behind.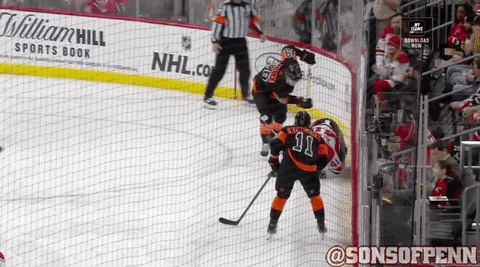 Patrick was in a vulnerable position as Gabriel lined him up to hit him into the boards.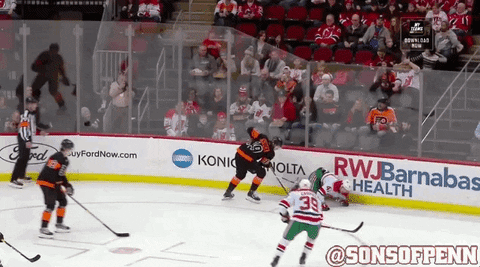 That's as blatant of a boarding call as you can get, and it's completely unnecessary and dangerous. Unfortunately, rather than taking control of the game right there and ejecting Gabriel, he only received a five-minute major for the hit.
Patrick left the ice under concussion protocol, but he did return to the game.
The Flyers didn't capitalize on their power play, but Patrick got payback in another way. The Flyers pulled away with three goals in just over seven minutes to take a 5-2 lead and the physicality picked up.
Patrick saw Gabriel behind the play and got some revenge with a shoulder up high.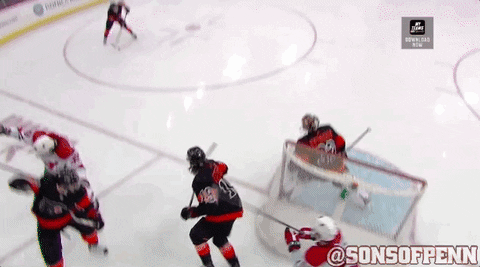 Then, a few minutes later, Damon Severson went after Patrick. It didn't take long for Konecny to come flying to the defense of his buddy.
"Patty's one of my good buddies, so I'm gonna stick up for him every time someone's messing with him," Konecny said after the game.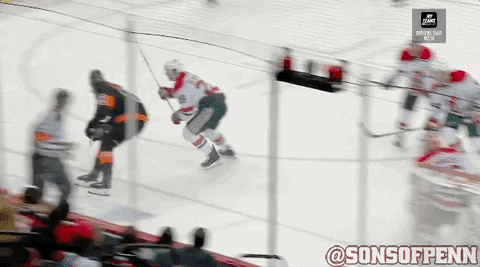 Sami Vatanen got in on the action as well.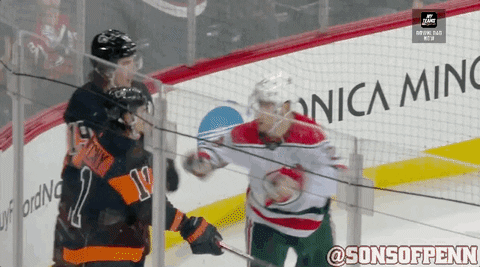 Konecny didn't stop there. When he got to the penalty box he gave it to Severson and Vatanen.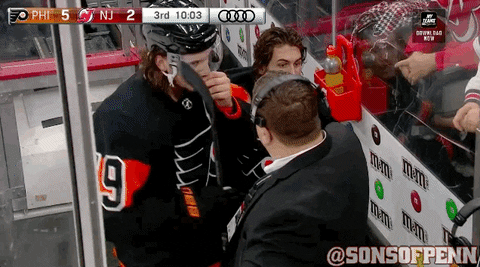 "I'll f*** you up anytime … anytime."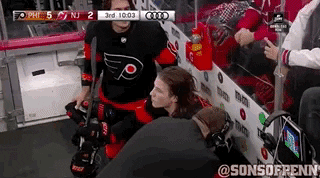 And a simple "shut the f*** up" to end it from Patrick. You gotta love it.
Konecny (two goals) and Patrick responded in the best way they could: win.
Nolan Patrick on Devils' Gabriel: "He's in their lineup for a reason, I guess, to do that," Patrick said about Gabriel stirring things up. "The best way to respond is the way we did — by beating them." #Flyers

— Sam Carchidi (@BroadStBull) March 2, 2019
"When Gabriel was — you guys all saw what he's doing — it was just a matter of trying to protect ourselves," Konecny said.
The Flyers lost their most well-respected enforcer of sorts in Wayne Simmonds at the trade deadline, but that isn't going to change anything.
"We're still the same team, we still stick together. I think Simmer left a lot of that with us, taught us young guys to stick up for our teammates and it's just not gonna fly."
Konecny made sure it didn't fly on Friday night.