Oh no. Prior to practice on Monday morning, Philadelphia Flyers GM Ron Hextall announced that forward James van Riemsdyk will miss approximately 5-6 weeks with a lower-body injury.
JVR left Saturday's game with a lower-body injury after taking a puck to the leg.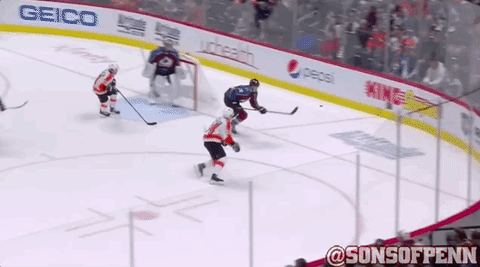 "van Riemsdyk is hurt. And he is on one leg trying to get to the Philadelphia bench," Jim Jackson said.
The Avalanche were trying to clear the zone on the penalty kill, and the clearing attempt hit JVR in the leg.
JVR played just 5:13 in the game, all in the first period. You may eventually see Michael Raffl slide up onto the third line as he did after JVR left against the Avalanche.
But the lines at practice morning were as follows:
Giroux – Couturier – Voracek
Lindblom – Patrick – Konecny
Weal – Vorobyev – Simmonds
Laughton – Lehtera – Raffl
*Dale Weise skated as the extra forward on the 4th line.
We'll see what Dave Hakstol has in store for the team on Tuesday at the home opener.