Jake Voracek was back in the lineup for Saturday night's game on Long Island, and boy, did he make sure the Islanders felt his wrath.
The Philadelphia Flyers forward missed two games, including last Sunday's win against the Isles, with a lower-body injury, but he practiced with the team on Friday and was good to go for Saturday night.
UPDATE: Inconsistency reigns supreme as Voracek receives two-game suspension
Voracek picked up two primary assists and embarrassed two Islanders that came charging at him in the 5-1 win on Long Island. He reached the 500-point mark with the Flyers in the win. He is the 15th player to do so, and the first European player to have 500 points in franchise history.
With the Flyers up big in the third period, Johnny Boychuk skated hard on the forecheck toward Voracek in the corner.
Voracek, knowing Boychuk was coming, braced for the hit rather than allowing the defenseman to run him over.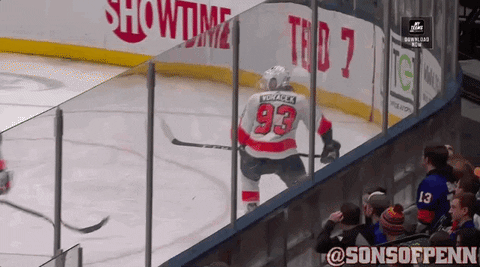 Boychuk takes a few strides toward Voracek before the Flyers forward braces for impact.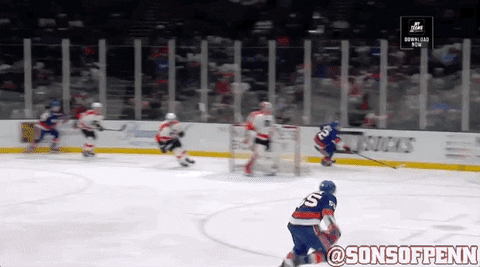 Unfortunately, the Islanders didn't see it as Voracek protecting himself. Voracek was assessed a five-minute major for interference and was targeted the rest of the game.
"I don't know why I got five … I tried to protect myself," Voracek said. "To be honest, maybe the puck was a little further than I thought, I thought the puck was close to me."
It's a fair rationale from Voracek. He thought the puck was closer, and probably would've been accepting of a two-minute minor, but the five minutes was too much.
Voracek was visibly upset as he entered the box.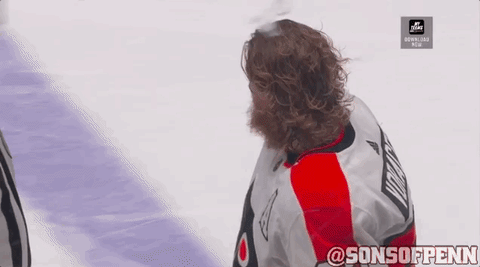 The five-minute major was called, the Islanders were headed to a power play, so everything was good, right?
Nope.
Boychuk stirred things up as the left the ice. He pointed at Voracek not once, but twice, as he skated off with assistance.
"I will get you."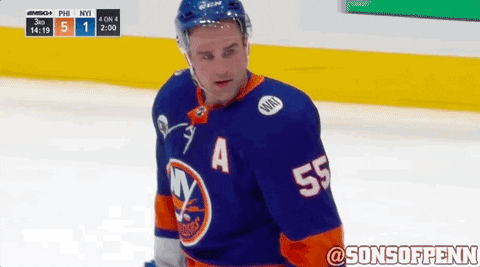 The pointing wasn't a great look for Boychuk.
"It's a tough hit, but he's skating off the ice, he's pointing at me like it's a WrestleMania or something," Voracek said.
"He pointed at me like it's a WrestleMania, yeah," he continued. "Come on, it's a hockey game, Jesus Christ."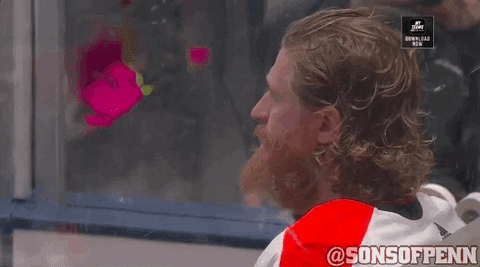 Safe to say that Voracek isn't a fan of Johnny Boychuk.
"He's the guy who sucker-punched 19-year-old Nolan Patrick last year at the end of a game. He's gonna do that? Jeez. Give me a break," Voracek concluded.
More on that in a bit…
The Islanders failed to score on their power play and Voracek was targeted as soon as he left the box.
He was along the boards looking for a pass as Scott Mayfield ran into him at full speed. Voracek didn't budge.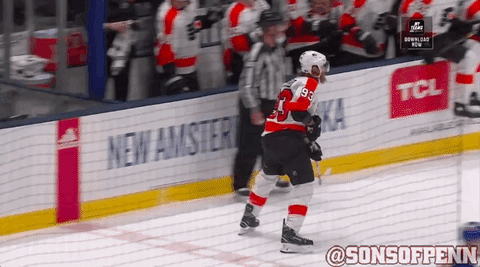 You cannot knock over Jake Voracek.
Then, on the ensuing Flyers' power play, Leo Komarov (who boarded Shayne Gostisbehere last season) tried to get his shots in.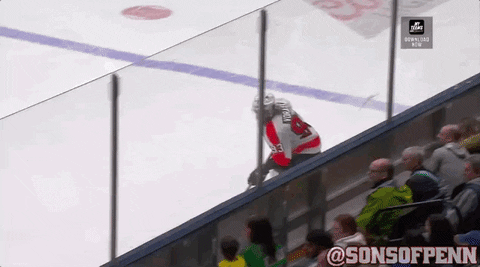 It was ridiculous at this point.
They were each called for roughing, taking Voracek off the ice and away from the Islanders' goons.
Now, back to that Boychuk-Patrick comment from Voracek…
Last season, after the final horn sounded, Boychuk decided to throw some punches at a defenseless Nolan Patrick.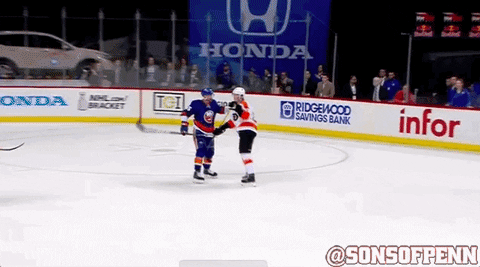 Patrick had not dropped his stick, let alone his gloves.
Boychuk threw quite the haymaker as the referees got between them.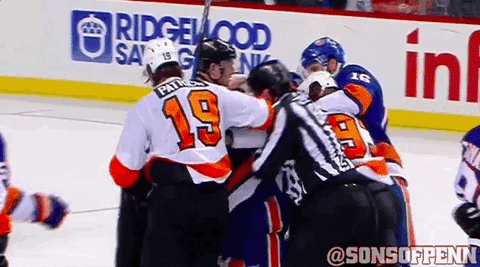 He wasn't done there. He pointed in Patrick's face and gave him a little rabbit punch.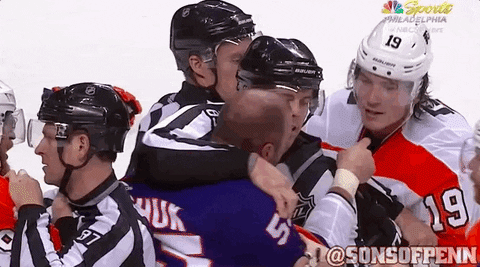 Not only did Boychuk sucker punch Nolan Patrick last season, but he pointed at him as well! A trend!
Class act.
You can see Voracek's comments below, via FlyersTV.
The Flyers and Islanders will meet one more time this season. After outscoring the Isles 9-3 this week at The Coliseum, the Flyers will host the Islanders on Saturday, Mar. 23rd at 1 p.m.