The Philadelphia Flyers were in Colorado looking to start 2-0-0 for the first time since the 2011-12 season.
Claude Giroux said a quick pregame prayer to our lord and savior, Gritty.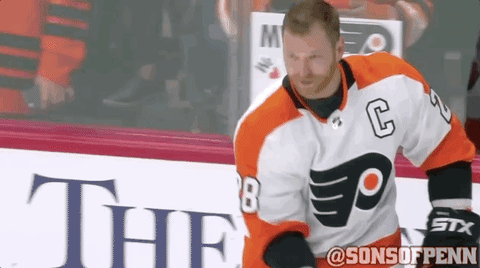 Brian Elliott made a couple saves to keep play alive, but the Avs capitalized on their third chance, making it 1-0.
Sean Couturier would get the Flyers back into it, crashing the net on a Travis Konecny breakaway and putting home a juicy rebound.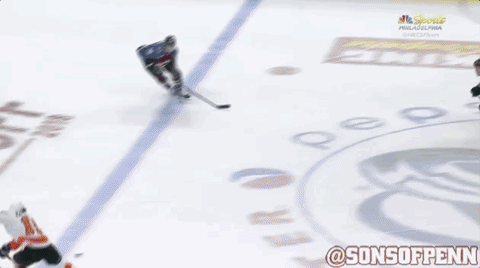 A crisp and beautiful play from end-to-end, which all started with a breakout pass by Shayne Gostisbehere and an outlet pass from Giroux.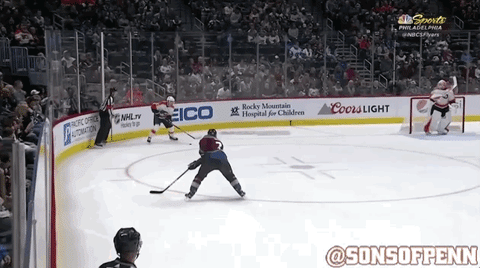 Christian Folin, whom Dave Hakstol started in place of Radio Gudas, had a brutal turnover that led to another Avalanche goal.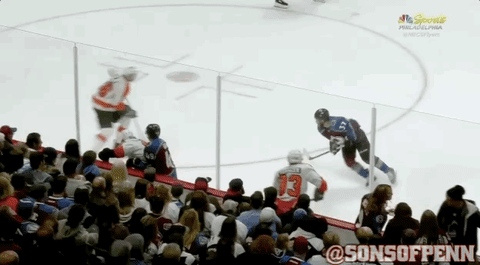 The Flyers would tie things up after a Colorado blunder. Mikhail Vorobyev scored his first NHL goal after some miscommunication next to the net.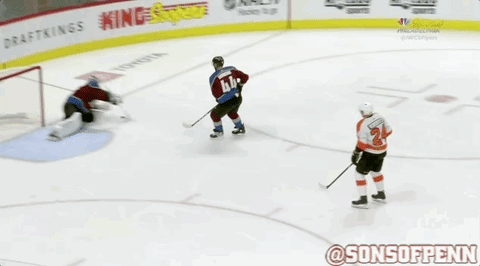 Colorado would get the lead back after a shot from the point got through and Gabriel Landeskog tipped it home.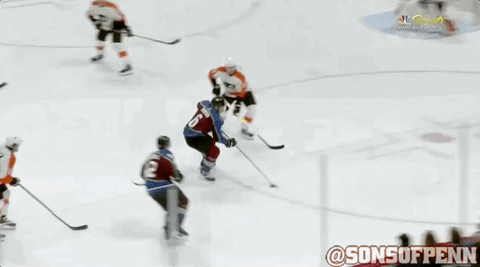 Hakstol did challenge for goaltender interference, but the goal did stand.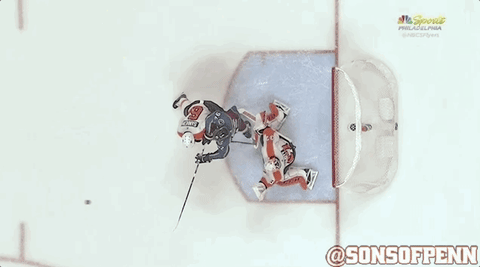 And he was not happy.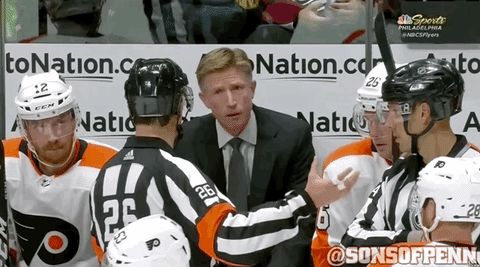 Hakstol was not having it tonight whatsoever.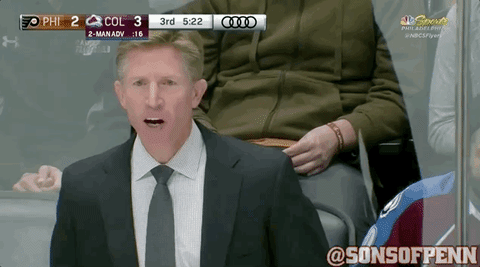 Colorado would tack on two more from Colin Wilson on the power play and Nathan MacKinnon into the empty net to ice the game and end the Flyers' road trip with a 5-2 loss.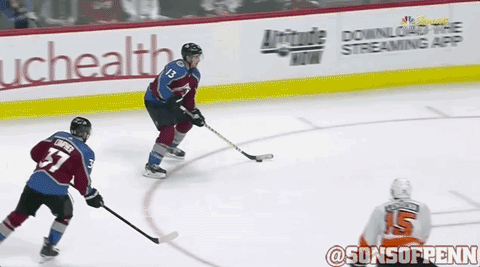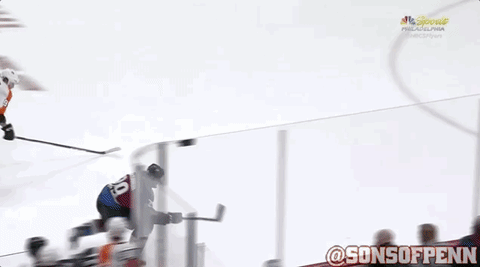 Mood.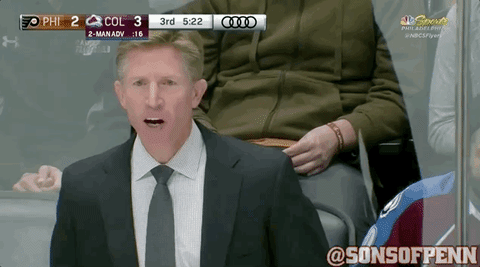 The Flyers return to action on Tuesday night at the Wells Fargo Center for their home opener. Puck drop is set for 7 p.m.