Stop the presses. The Philadelphia Flyers have won back-to-back games for the first time this season. They followed up their win in Anaheim with a 5-2 victory over the Los Angeles Kings on Thursday night.
Ivan Provorov was ready to get the wheels turning in this one.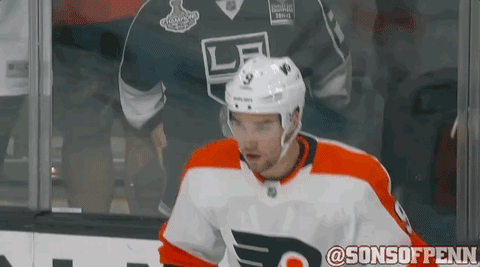 Christian Folin got called for interference on Ilya Kovalchuk, who looked afraid to take a hit.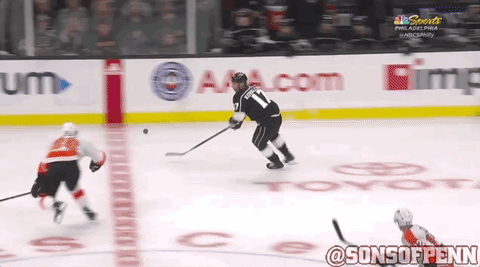 The two teams exchanged some pleasantries in the corner.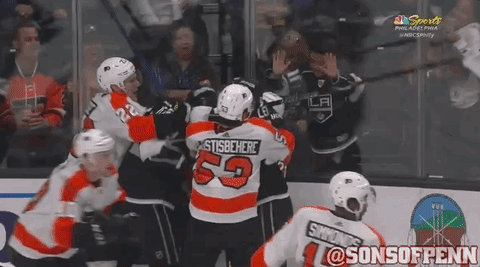 Brian Elliott made a big save on a 5-on-3 PK.
Dale Weise set up the first goal with a great "deke" and was able to find Ivan Provorov to make it 1-0.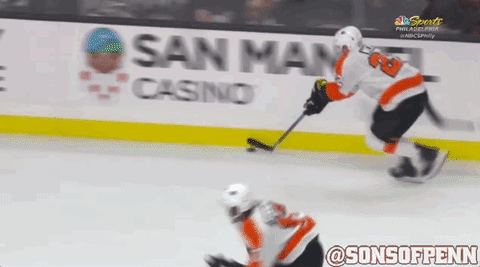 Goals in back-to-back games for Provy!
Then Jeff Carter tied it up.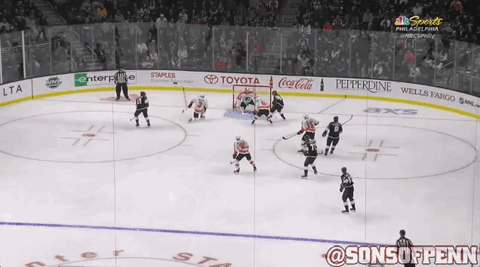 But the Flyers answered quickly, as Oskar Lindblom and Nolan Patrick battled for puck possession behind the net. Lindblom got it and found a wide-open Wayne Simmonds for the goal.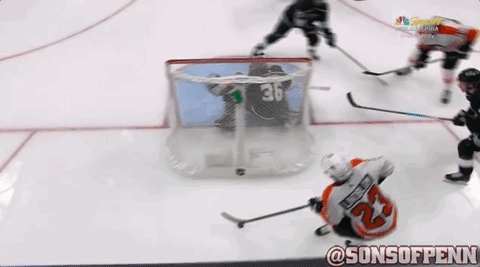 Choo Choo!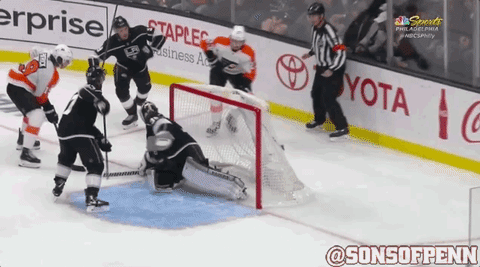 Minutes later, Lindblom added on one of his own that would stand after a video review.
His skate would push the stick and the puck into the net.
Then Kovalchuk answered to make it 3-2.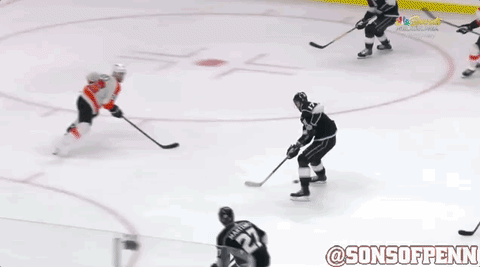 Later in regulation, Sean Couturier whipped a puck out of the neutral zone and found a wide-open Claude Giroux.
The Captain skated it and found the back of the net to make it 4-2.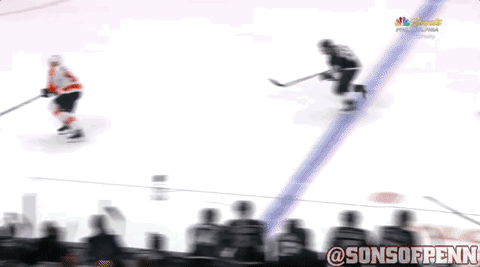 Captain Clutch delivers!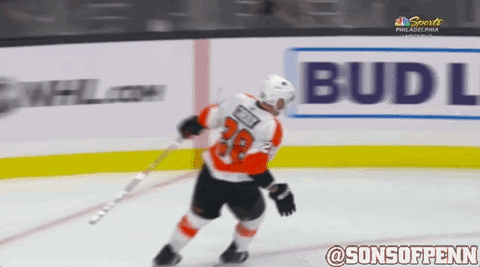 This goal came in a big spot for the Flyers. They were looking to seal the win and it was also Couturier's first assist of the season. Defense leads to offense.
After the Kings pulled their goalie, Robert Hagg deposited a 200-foot goal from his own net!
The Swedish Sniper!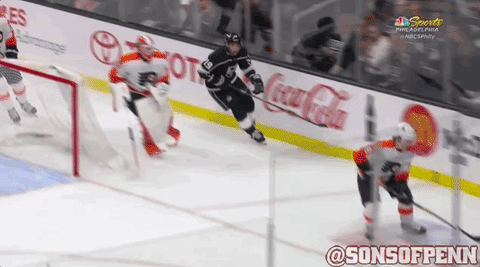 The Flyers would win 5-2.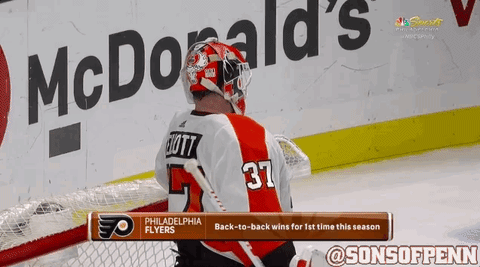 What better way to end the night than with a hug from the Wayne Train!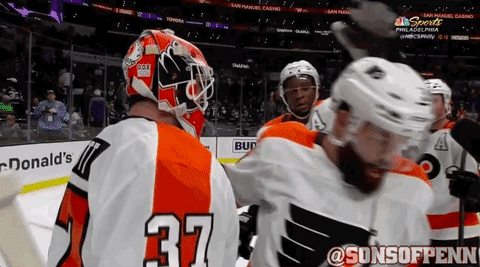 The Flyers return to action on Saturday night in San Jose.