The Philadelphia Flyers were looking to change their most-recent misfortunes with some positive vibes in Anaheim on Tuesday evening. They were looking to avoid another scare, like this beauty on the video board (may it forever haunt your dreams).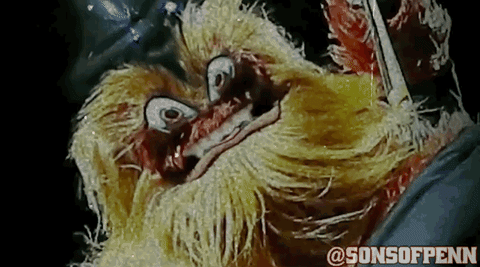 It was the NHL debut for Nicolas Aube-Kubel, who was recalled over the weekend to help provide a spark on the fourth line.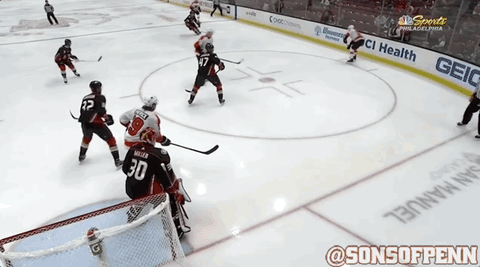 For what seems like the very first time ever, the Flyers took an early 1-0 lead after a Claude Giroux pass was redirected by Sean Couturier and into the back of the net.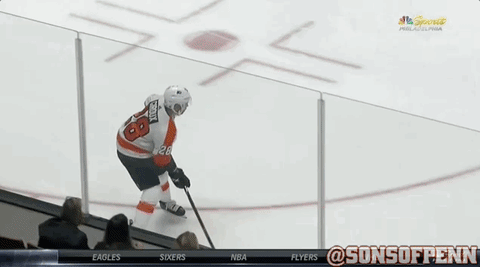 Giroux saw Couturier's stick on the ice and was able to thread a pass to his stick and give the boys a 1-0 lead.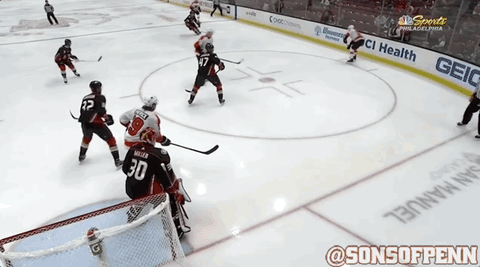 Big mood.
Travis Konecny was being a pest, per usual. But more of like that little brother, who is always doing it for fun.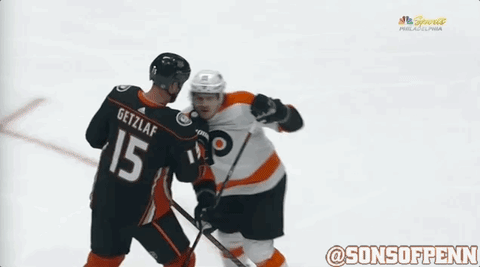 Then Pontus Aberg tied the game on a terrible defensive sequence.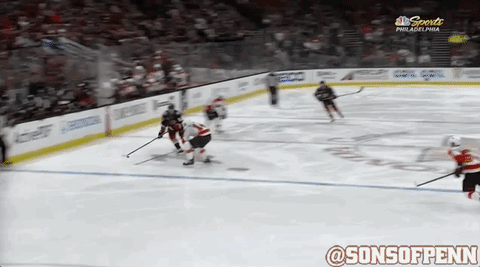 Good news for the Orange and Black is that they battled back and took advantage once more. Giroux, who had two points on the evening, took a shot from the blue line and it was redirected by Ivan Provorov in front for a 2-1 lead.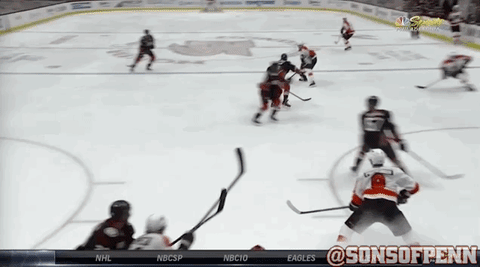 It was a beauty of a deflection.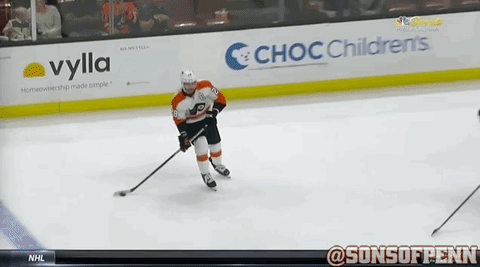 And a hell of a celly from Provy.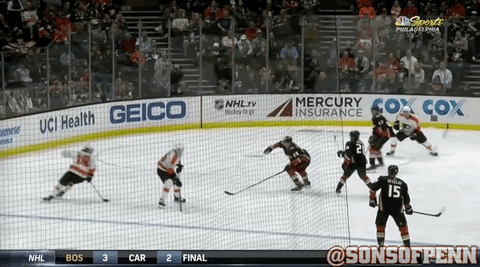 Then things started getting chippy. Wayne Simmonds and Ryan Getzlaf started chirping back and forth, but we all know that Simmonds would win 11 times out of 10.
Jordan Weal would take a costly penalty late in regulation, putting the Flyers on the penalty kill. Cam Fowler would tie the game on a late power play.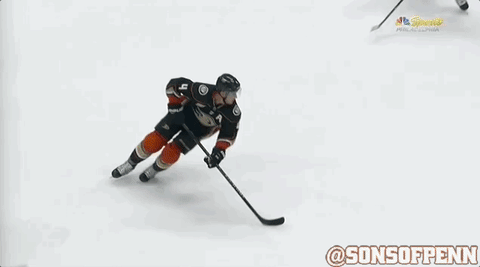 But 21 seconds later, Nolan Patrick would be the hero. A great play from Oskar Lindblom down low got the puck to Patrick in front for a huge goal to ice the game.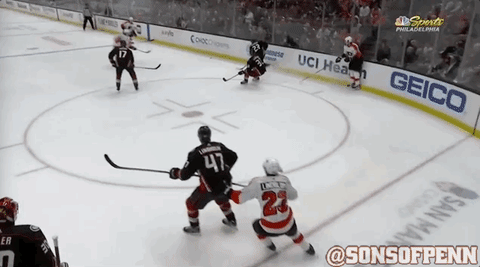 What a play!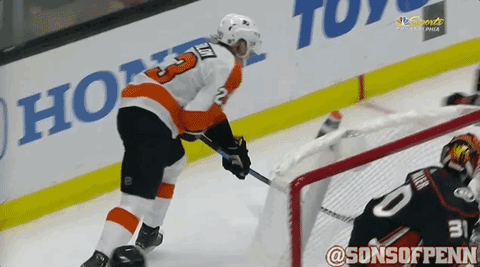 MOOD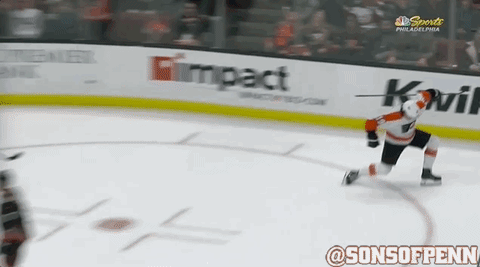 After a huge win, we're all chirping like Nolan Patrick.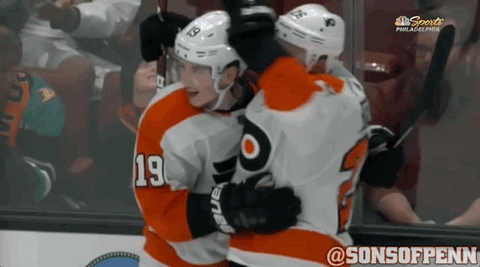 The Flyers ended their losing streak and now look to get their swagger back this week. The head to Los Angeles for a big game on Thursday.