The Philadelphia Flyers took care of business on Saturday afternoon against the New Jersey Devils. It was another Saturday matinee, and this time they got the win.
Nolan Patrick returned from his injury to score his first goal of the year, and Jake Voracek had an amazing game and capped it off with the filthy game-winning goal late in the third period.
Nolan Patrick was back in the lineup and ready to go.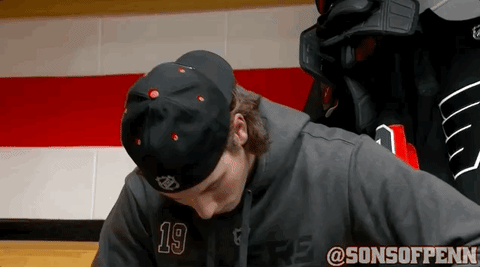 Robert Hagg had that devilish smile.
Gotta stay hydrated.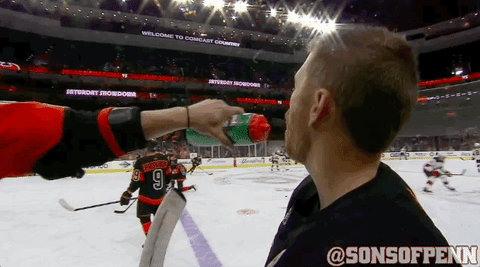 Michael Raffl got called for an early penalty.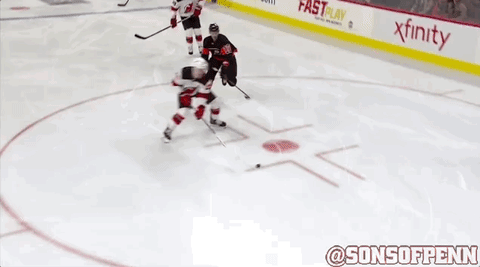 Yeah, we don't get it either.
And of course, the Devils scored on the ensuing power play.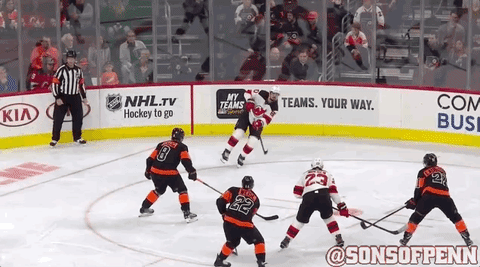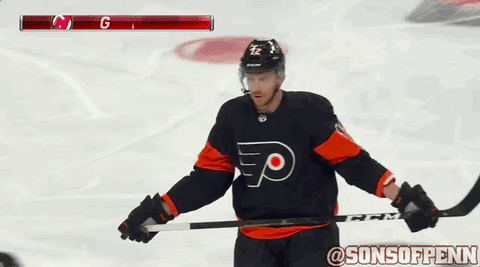 But the Flyers got it right back.
Travis Konecny sniped a goal on the Flyers' first power play.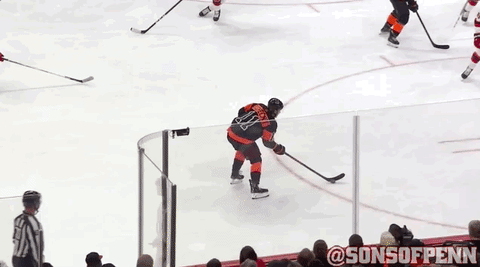 The Travii celebrate!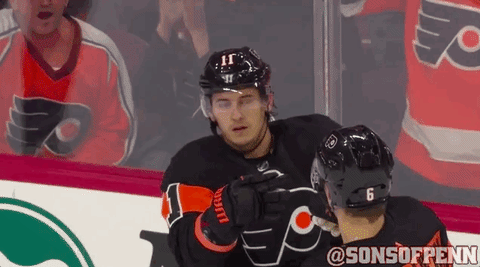 The Flyers and Devils were knotted up at 1 after one period of play.
Claude Giroux backchecked hard to disrupt a chance.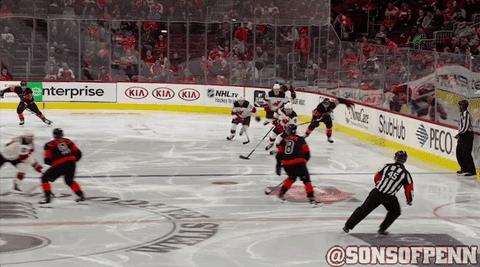 Then, with the Flyers already on the power play, it looked like they would go up two men as Brian Boyle was called for hooking.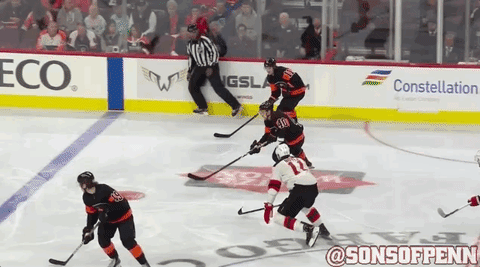 However, Jordan Weal was called for a dive on the above play.
Dave Hakstol couldn't believe it.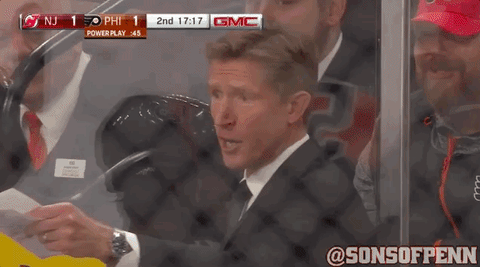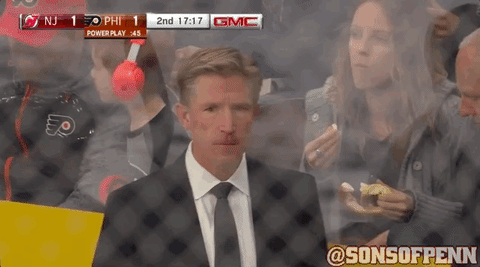 Brian Elliott stood tall to deny Pavel Zacha on a two-on-one rush.
Dale Weise laid a huge hit for the great check of the game.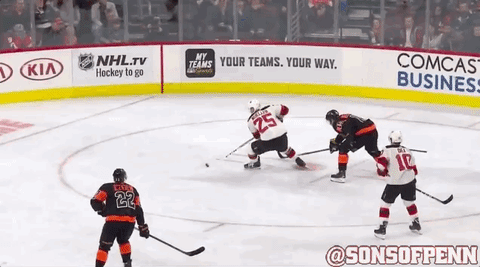 Then the Flyers took the lead.
Nolan Patrick finished off Jake Voracek's great pass for his first of the year!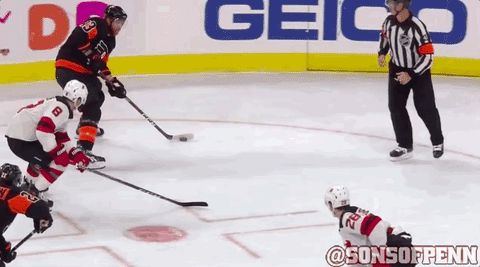 "What a pass!"
The Flyers took a 2-1 lead into the second intermission.
The questionable officiating continued, but we laughed through the pain.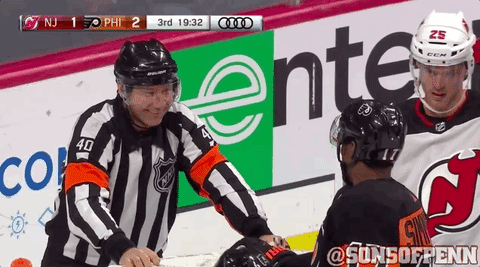 Brian Boyle scored on the power play, but the Flyers challenged for interference.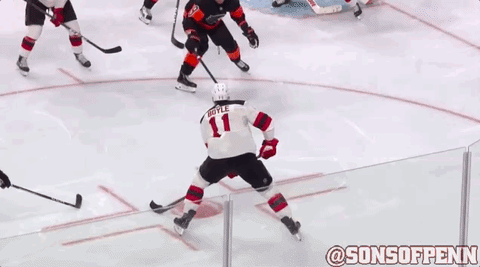 The goal stood, despite Kyle Palmieri making contact with Elliott.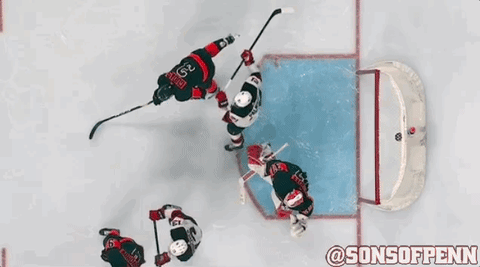 After some heavy pressure, the Flyers broke through.
Jake Voracek continued his great game with a great goal!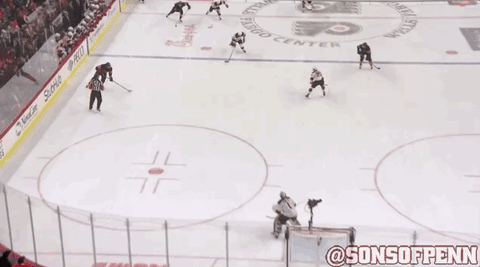 What a filthy move!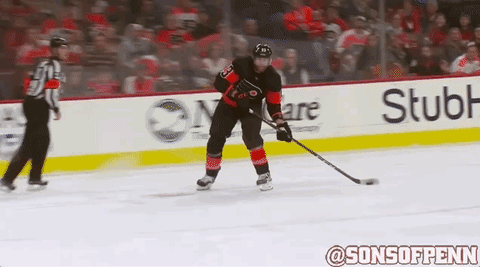 Mood!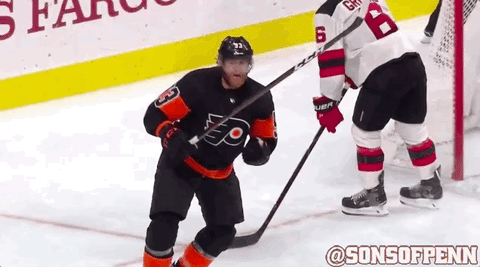 Then Claude Giroux hit Wayne Simmonds to make it 4-2 on the empty-netter.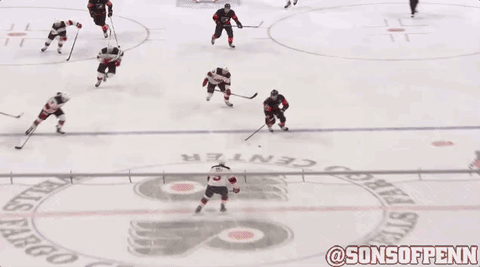 And Scott Laughton sealed it with another!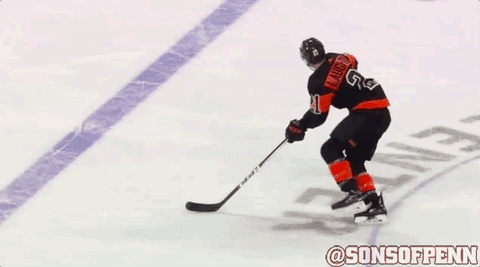 Flyers win!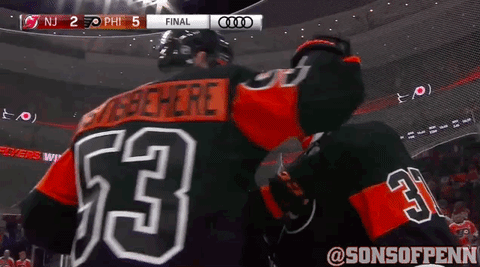 Handshakes and high fives.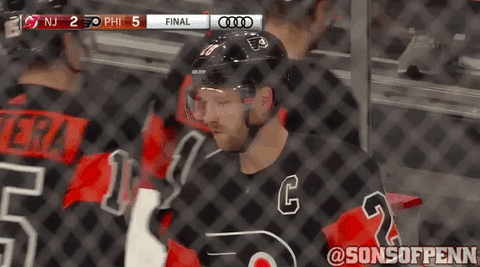 The Flyers will look to continue their winning ways on Monday against the Avalanche.