The Philadelphia Flyers had another strong effort on Saturday afternoon, but it wasn't enough. They had several great chances that were turned away by Marc-Andre Fleury, and couldn't get anything to go in a 1-0 loss.
Travis Konecny was back in the lineup after an injury scare on Friday.
He and Claude Giroux got ready to go on the bench.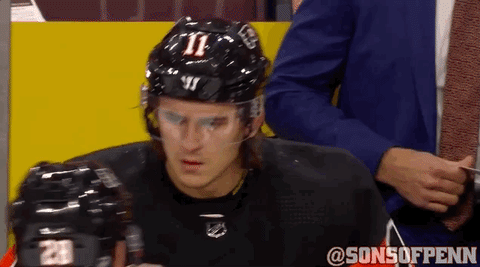 Jordan Weal had a great chance in front, but Marc-Andre Fleury made a spinning save.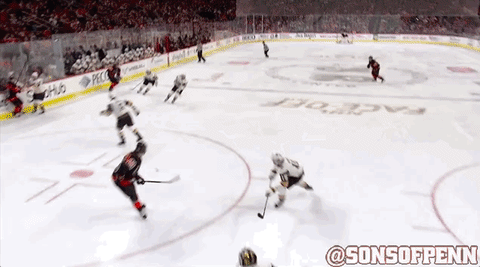 "That's my bad." – Andrew MacDonald, always.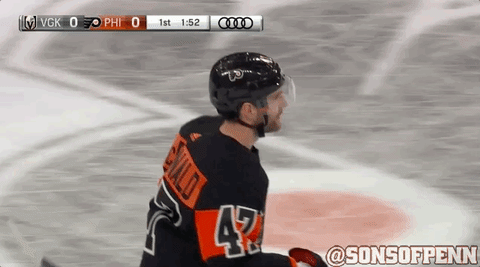 You still shouldn't mess with Wayne Simmonds.
Brian Elliott covered up after Max Pacioretty hit the post.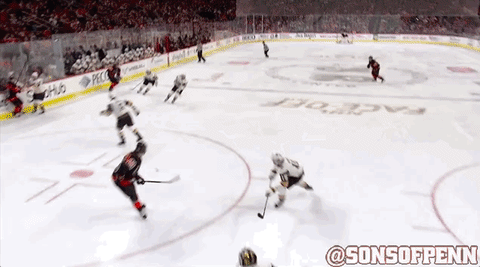 The Flyers had a few scoring chances in the second period, but no dice.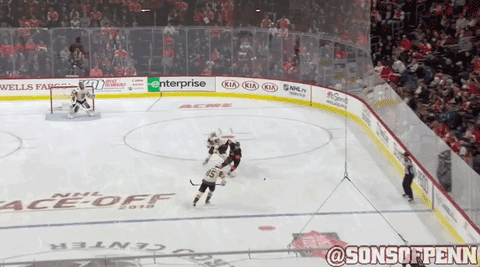 Mikhail Vorobyev took a puck to the face. Ouch.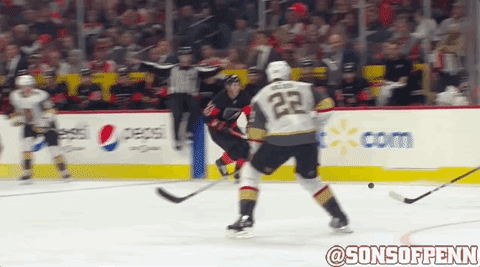 Then Scott Laughton was stopped on a breakaway and went into the boards awkwardly.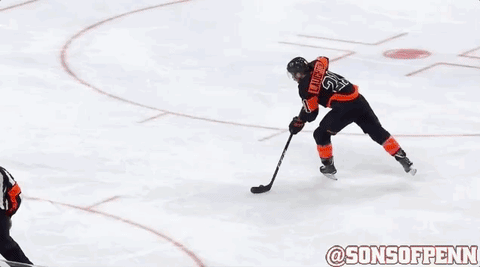 He left the game, but would return.
Giroux then got absolutely robbed by Fleury.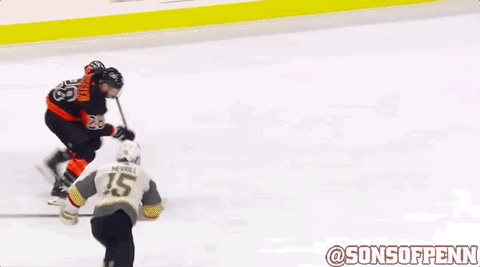 He couldn't believe it.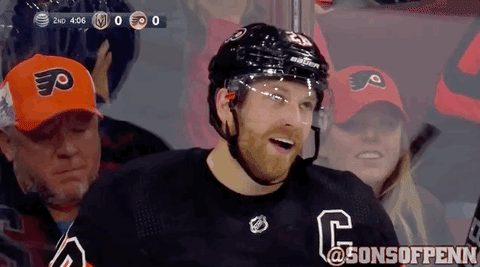 Laughton returned in the 3rd period with Fleury added to his list.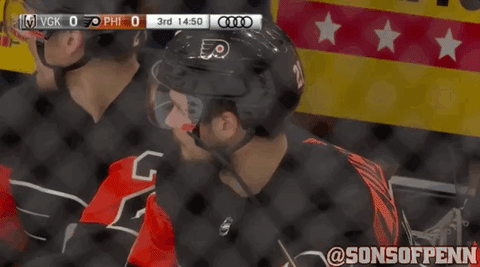 Brayden McNabb hit Oskar Lindblom up high, but there was no call.
Here's another look.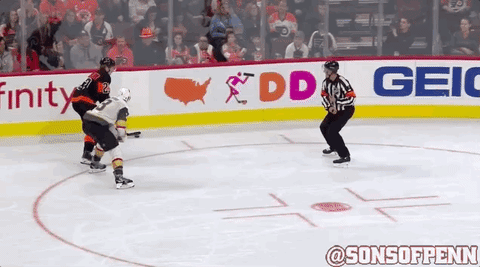 Dave Hakstol was pissed.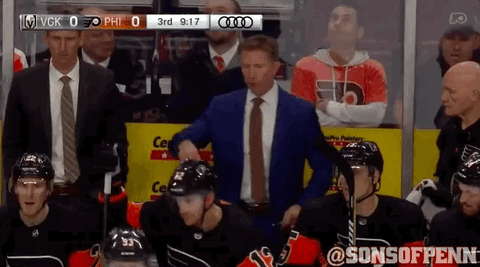 Dale Weise got some payback with a big, clean hit on McNabb.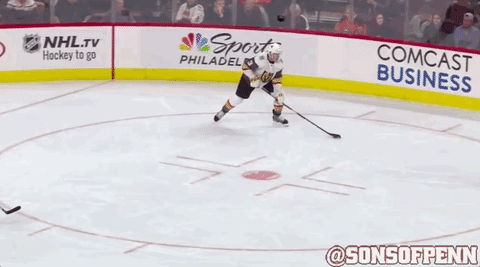 Then Wayne Simmonds was called for a penalty after a high-stick to Ivan Provorov was missed.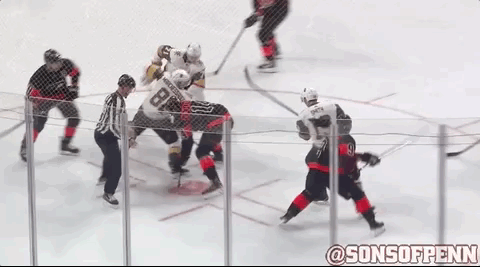 Simmonds is an eternal mood.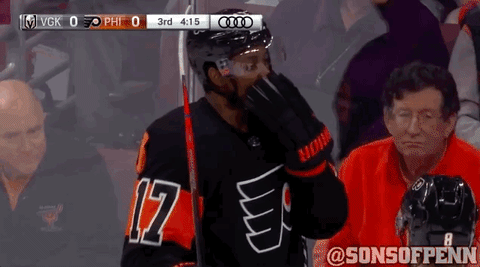 The Flyers killed the penalty, but couldn't survive.
Cody Eakin opened the scoring with 1:25 to go.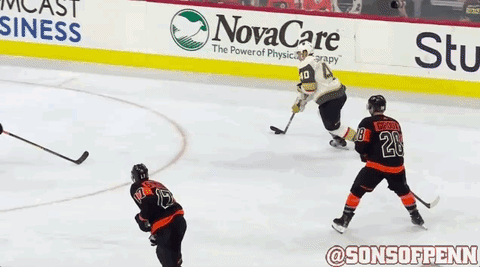 Fleury made one final incredible save on Giroux in the dying seconds.
Mood.
The Flyers will get back at it on Tuesday night against the Panthers.