The Philadelphia Flyers are rolling. After a disappointing loss to the San Jose Sharks over the weekend, the Flyers visited the Arizona Coyotes, looking for a chance to come home with 7 out of a possible 8 points on this road trip.
Claude Giroux was determined to get the Flyers home on a positive note.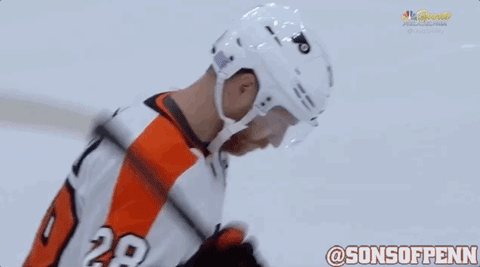 Calvin Pickard was in net once again.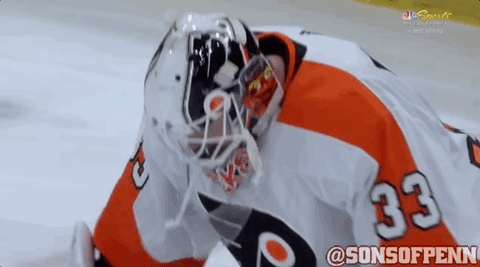 It would be the Captain who would get the Flyers on the board first with this shot through traffic.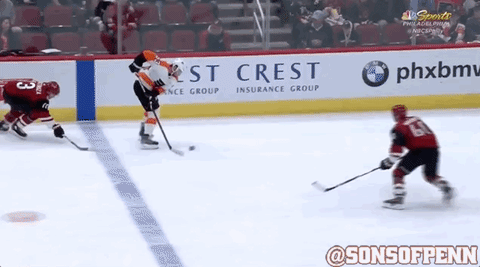 Just another day for Captain Claude.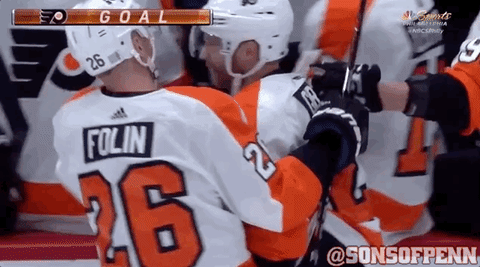 He would keep momentum going on the power play with this back-and-forth with Shayne Gostisbehere that led to an eventual goal off a deflection from the defender.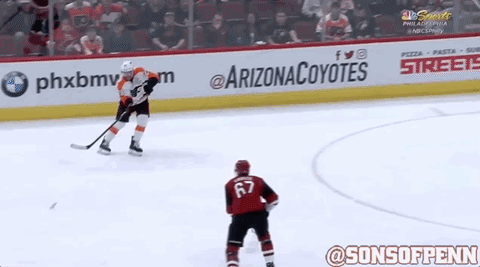 Arizona would battle back as Alex Galchenyuk scored on the PP to make it 2-1.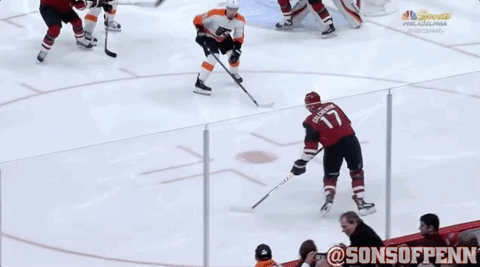 The Flyers would then get a huge break. On an offensive zone rush, a Coyotes defender would collide with Darcy Kuemper, keeping him out of the net. Sean Couturier would find the empty net, wind-up, and fire a shot with no traffic in front, giving the Flyers a 3-1 lead.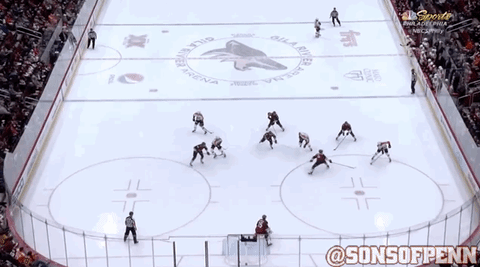 Oskar Lindblom gave up his body to block a shot and limped off in pain, but would return.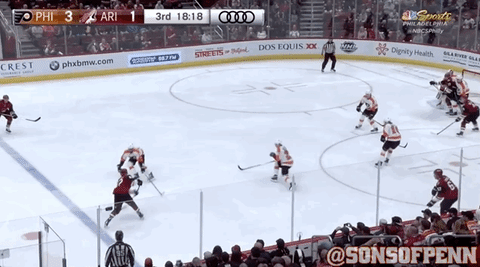 In the third period, Giroux would record his second goal of the game on a nifty deke in front of the net.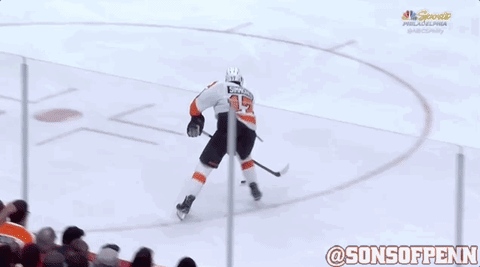 But the play was set up by Wayne Simmonds, who dashed around a defender, got interfered with, and was able to start the 2-on-1.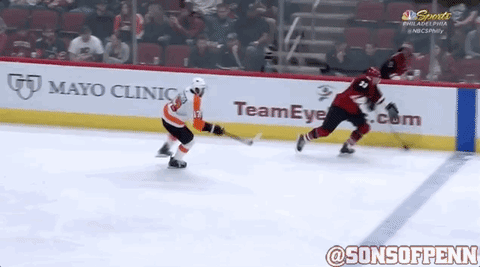 The Coyotes would make it a 4-2 game shortly after.
Lindblom would be rewarded for his blocked shot effort early in the third period with an empty-net goal, icing the Flyers 5-2 win and sending them home on a good note.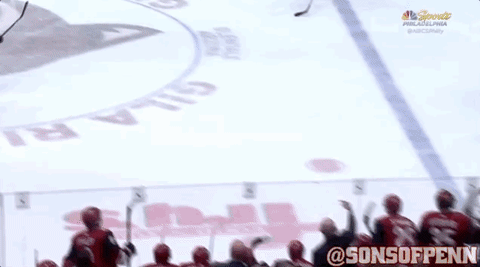 The Flyers return to action on Thursday night against the same Coyotes at the Wells Fargo Center.