Big time win for the Philadelphia Flyers at home. It was Jake Voracek Chia Pet Night at the Wells Fargo Center and the Flyers were all smiles before the game.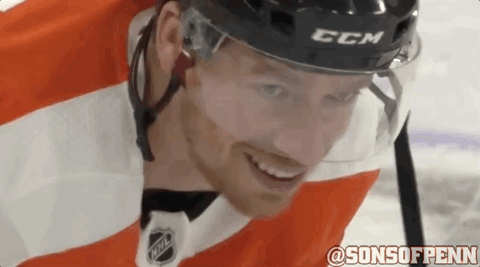 But their start wasn't ideal.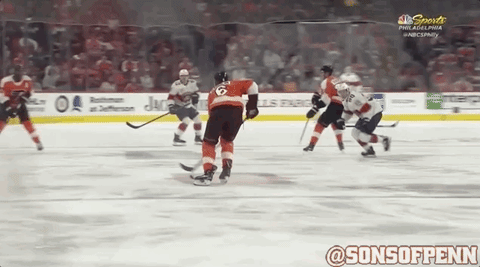 The Panthers got an early 1-0 lead after Frank Vatrano snuck a shot through Brian Elliott.
Wayne Simmonds would tie things up on a beautiful redirect in front of the net.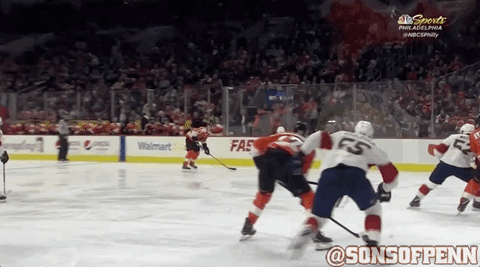 Travis Sanheim got a pass to a streaking Simmonds, who had his stick in the right place at the right time.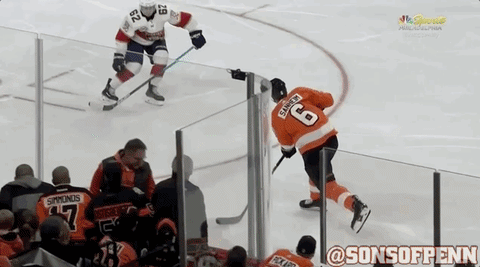 Choo Choo!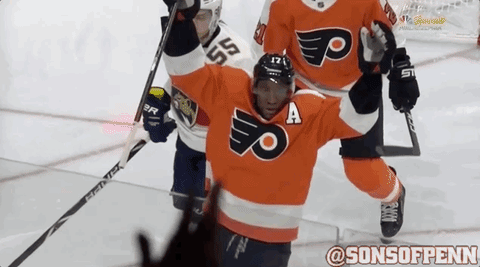 Jordan Weal, the eventual hero of the night, gave the Flyers a 2-1 lead with a deflection of his own off a Robert Hägg shot.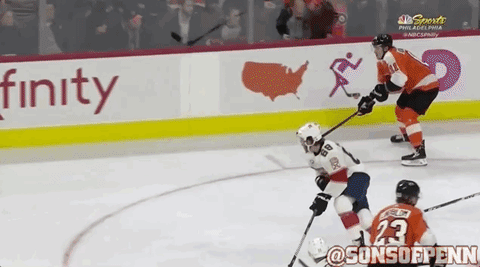 It was a Weal beauty.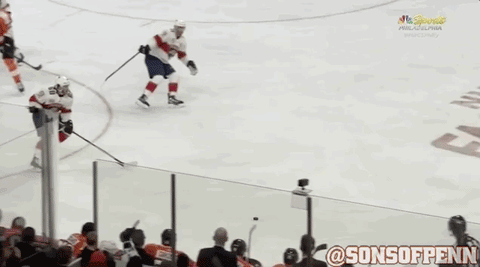 After an Aaron Ekblad turnover, Claude Giroux found the loose puck and sniped a shot to the back of the net.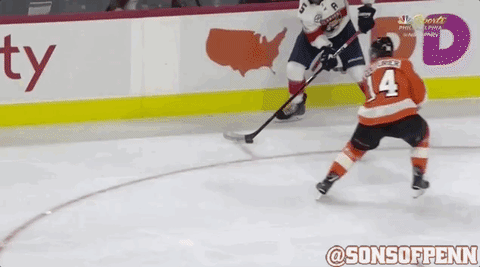 Claude was pumped.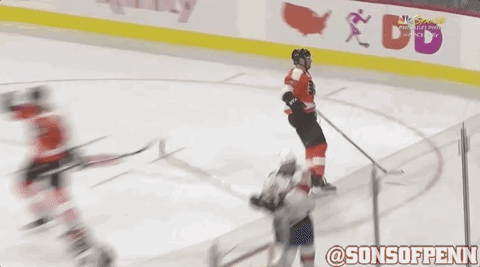 Vatrano would strike back and get his team back within a goal.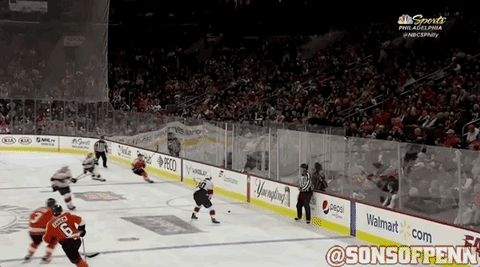 But a nice alley-oop outlet pass from Christian Folin, who was playing in place of Andrew MacDonald, to Scott Laughton set up another Wayne Simmonds goal.
Choo Choo number 2!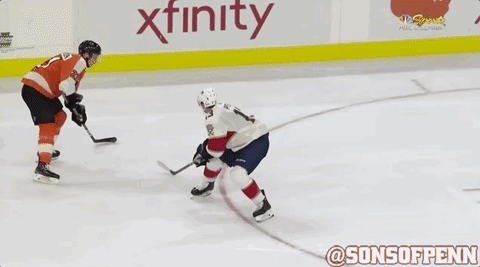 Then Shayne Gostisbehere got the Captain his second of the evening by making a diving play in the neutral zone, carried the puck into the zone, and found Giroux for a precision shot to the top corner.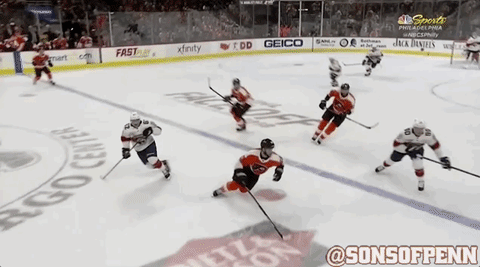 What a shot!
The Flyers had a 5-2 lead, and all was going well … for now.
The Flyers scored five goals in the second period, but Florida wouldn't back down. They would bounce back after a Mike Hoffman pass went off Ivan Provorov's stick and in.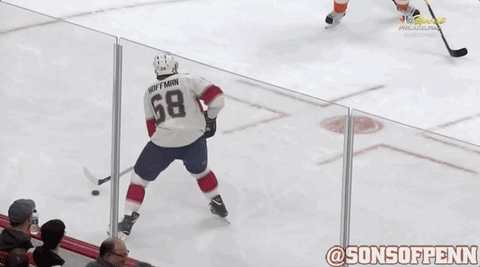 Then Evgenii Dadonov would make it a one-goal game with this shot.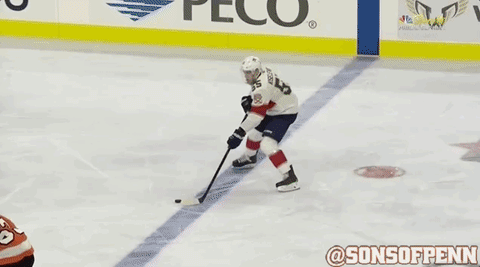 That would be it for Elliott. Dave Hakstol pulled him for Calvin Pickard late in regulation.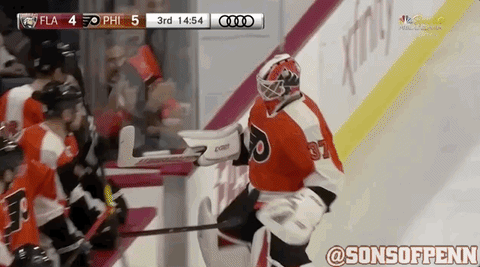 The wake-up call would eventually lead to the game-tying goal for the Panthers and would eventually send this game to overtime and then the shootout.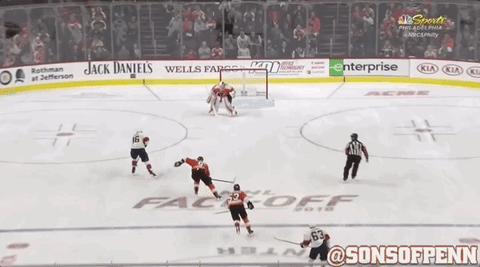 In the shootout, Voracek would deke and deposit a beauty.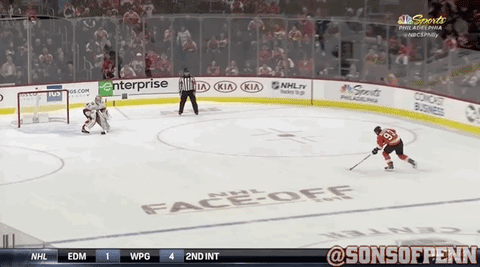 Then after Florida answered, Weal capped his great evening with the eventual shootout winner.
Pickard made a big save and iced the victory for the Flyers.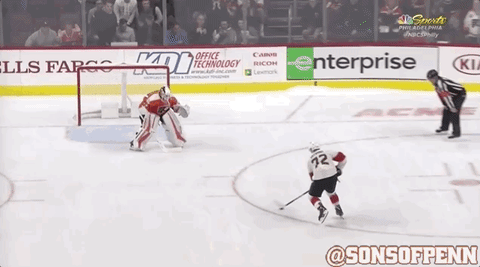 What a night!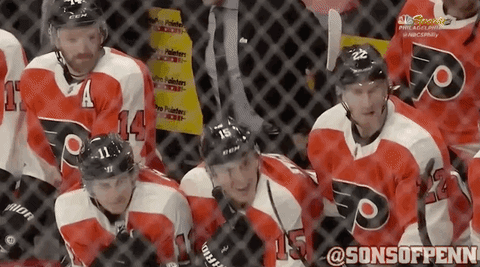 The Flyers return to action on Thursday night in Columbus.