What a goal.
Philadelphia Flyers forward prospect Isaac Ratcliffe scored 41 goals last season, and he is well on his way to that total this year.
He scored a fantastic goal in Guelph Storm's win on Saturday night to extend his goal streak to four games. He has six goals and three assists for nine points in his last four games.
But let's get to the highlight.
Ratcliffe broke in, settled the puck, and made a video game-esque move that would make players of NHL 19 proud.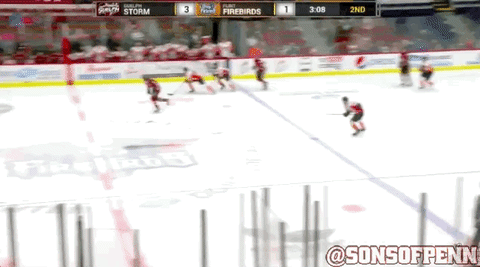 The big man has hands.
Ratcliffe, a second-round pick in the 2017 draft, impressed in training camp and should have a big year for the Guelph Storm.