The Philadelphia Flyers ended their road trip and started their stretch of games without veteran defenseman Justin Braun on Tuesday night in Carolina.
Without Braun, the Flyers' young defensemen will be tested.
Braun, along with Matt Niskanen, was brought in as a veteran right-handed presence for the Flyers' blue line and has been a solid defenseman for the Orange and Black. The Flyers' six defensemen for Tuesday's game — and for the next two weeks –are a young group. Besides Niskanen, Shayne Gostisbehere at 26 years old is the veteran of the group with the 24-year-old Robert Hagg and 23-year-olds Ivan Provorov, Travis Sanheim and Philippe Myers.
The top pair of Provorov and Niskanen remained intact, with Sanheim playing with Myers, and Gostisbehere playing with Hagg.
The Flyers couldn't solve their road woes in Carolina, even with an early 2-0 lead. The Hurricanes stormed back to tie it before the end of the first period after a few questionable plays by the Flyers defense. The Hurricanes then scored twice more, turning it over to the Flyers to storm back and ultimately lose in overtime.
Could Flyers be on road to regression in the second half?
All six defensemen are going to need to step up, but two pairs will be in the spotlight more than others. Those two pairs are the center of attention after Tuesday's game.
TOI

CF%

SCF%

HDCF%

Faceoff
by zone (O-N-D)

Pair A

16:28

50%  (15-15)

54.55% (6-5)

50% (4-4)

6-6-10

Pair B

12:22

55% (11-9)

33.33% (4-8)

25% (2-6)

5-4-2
If you look at those numbers — the underlying stats — you would take Pair A over Pair B hands down. Pair B allowed six high-danger chances in just over 12 minutes, while Pair A allowed less regular scoring chances (5) in over 16 minutes. Pair A allowed more shot attempts, but limited the opposition to the outside and kept them out of the scoring (and high-danger) areas.
Compared to Pair A, Pair B allowed more than double the rate of scoring chances (.64 to .30 per minute) and high-danger chances (.48 per minute to .24 per minute). This came while facing more favorable zone starts and easier competition.
| | | | | |
| --- | --- | --- | --- | --- |
| | TOI | CA (per min) | SCA (per min) | HDCA (per min) |
| Pair A | 16:28 | 15 (.91) | 5 (.30) | 4 (.24) |
| Pair B | 12:22 | 9 (.72) | 8 (.64) | 6 (.48) |
However, the puck does lie sometimes and Pair A was on the ice for just one goal for while allowing three goals against. On the other hand, Pair B was on the ice for three goals for and zero against.
Kevin Hayes making his presence felt with Flyers at midway point of season
By this point, you have probably figured out that Pair A is Travis Sanheim and Phil Myers, while Pair B is Robert Hagg and Shayne Gostisbehere. Now, Sanheim's goal was a big one to force overtime and get the Flyers a point, but they may not have been in that situation if not for Myers' noticeable mistakes on the Hurricanes' first two goals.
That's the main issue here: noticeable mistakes.
Myers didn't keep his feet moving and allowed Linus Wallmark too much space on Carolina's first goal.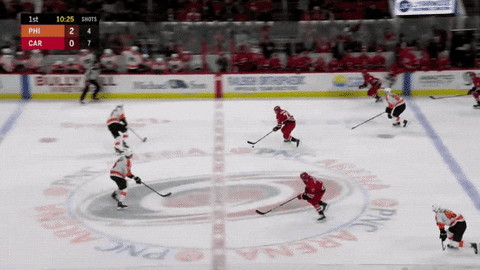 He then failed in his attempt to clear the puck out of the netfront and Wallmark took advantage.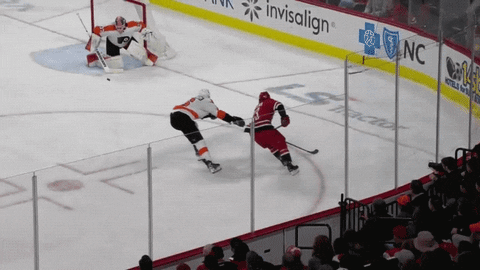 Myers' play on the second goal is more forgivable, but it doesn't look good on tape.
He took his man out to the blue line and didn't anticipate the play behind him. He and Travis Konecny were caught in a similar lane as Jordan Staal snuck in a great pass to Warren Foegele, who buried the pass.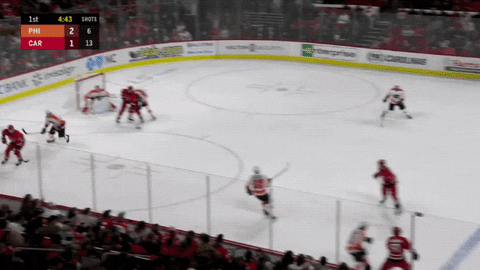 Myers recognized Foegele cutting to the backdoor, but a perfect pass from Staal made him look bad.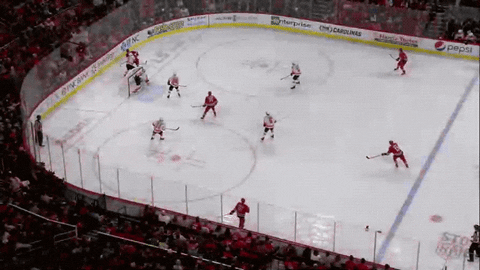 Honestly, the more you watch that play, the more impressed you come away by Staal's pass.
Sometimes you just have to tip your hat and move on.
Meanwhile, the only goal that Hagg and Gostisbehere were on the ice for was Joel Edmundson's point shot that Brian Elliott should have stopped.
Myers had a poor start to the game, and that's something that a young defenseman will go through at the NHL level. It was just his 46th NHL game (22nd this season) and Myers has the size and skill to work through that.
But these next seven-plus games without Braun will be a good litmus test for these defensemen.
The Flyers will need their young defensemen to step up the rest of the month with Braun out. Myers looked bad on the first two goals, but the underlying stats showed what he can do overall. On the other hand, Hagg and Gostisbehere will need to improve their overall play to not get burnt.
Braun leads the Flyers defensemen in corsi for (53.81%), is third in expected goals for (52.2%) behind Niskanen (53.1%) and Provorov (52.68%), and has been solid on the second pair. The Flyers will need Hagg (47.38 CF%, last) and Myers (48.87 CF%, second-to-last) to improve and weather the storm in increased roles.
Luckily, the Flyers are returning to home ice for six of their next seven games where Alain Vigneault can take advantage of having the last change.