Whoo boy, things are heating up at the Wells Fargo Center.
The Flyers and Islanders were in for a doozy on Saturday afternoon, and although it hasn't quite lived up to expectations, it has certainly had its moments. One of those moments came toward the end of the second period, a period in which the Flyers were thoroughly outplayed.
After a brutal 18 minutes and 30 seconds, things got worse when Matt Martin boarded Sean Couturier in the corner.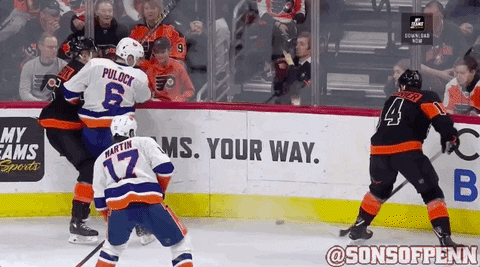 Of course, there was no penalty called on the play.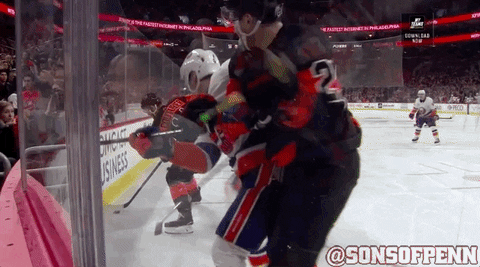 Textbook boarding.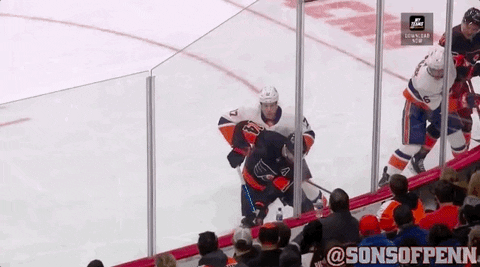 Couturier immediately headed off the ice and up the tunnel, but took a quick pit stop to take out some frustration.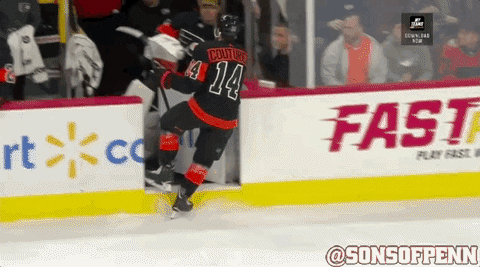 Couturier was not on the bench to start the third period, but he would return.
The fact that there was no penalty called on the play is a disgrace. Jake Voracek was called for a five-minute major (and subsequent two-game suspension) in the last game between these two teams, and Robert Hagg was wrongly called for a double-minor high-sticking penalty earlier in the game.
The lack of effort and execution from the Flyers and the officials really fired up Bill Clement.
And it only got worse (better?) from there.
Early in the third period, Ryan Hartman was called for "interference" and well, Clement went off.
Oh yeah, the Flyers killed off the Islanders' two-minute two-man advantage and then immediately scored on their own power play (that Sean Couturier drew the penalty for) to tie the game
The officiating in the past two games against the Islanders has been a complete joke.